Craig Jones with Ben Rowley and Jibin Jeffrey.
Credit: Enterprise Hub
---
Since March this year, Craig Jones has taken over the reins at the ICC as the Deputy Director: Business Incubation. So, who exactly is Craig and what does he bring with him to this role, keep reading to find out.
How long have you worked with the ICC?
I first started working at the ICC in early 2018, leading the operations of the incubation centre and our support programs. I led the redevelopment of the ICC's regional centre in Whyalla, oversaw the inaugural year of Venture Catalyst Space, our space-focused accelerator program, and many more great initiatives. With a background in major sports events, I had the opportunity in 2021 to take a new role leading the venue operations for the T20 Cricket World Cup in WA, SA and Tasmania – too good of an opportunity to miss getting involved in Australia's national sport! After I wrapped up at the cricket, I re-joined UniSA in March 2023 to lead UniSA's business incubation activities, including the great work of the ICC.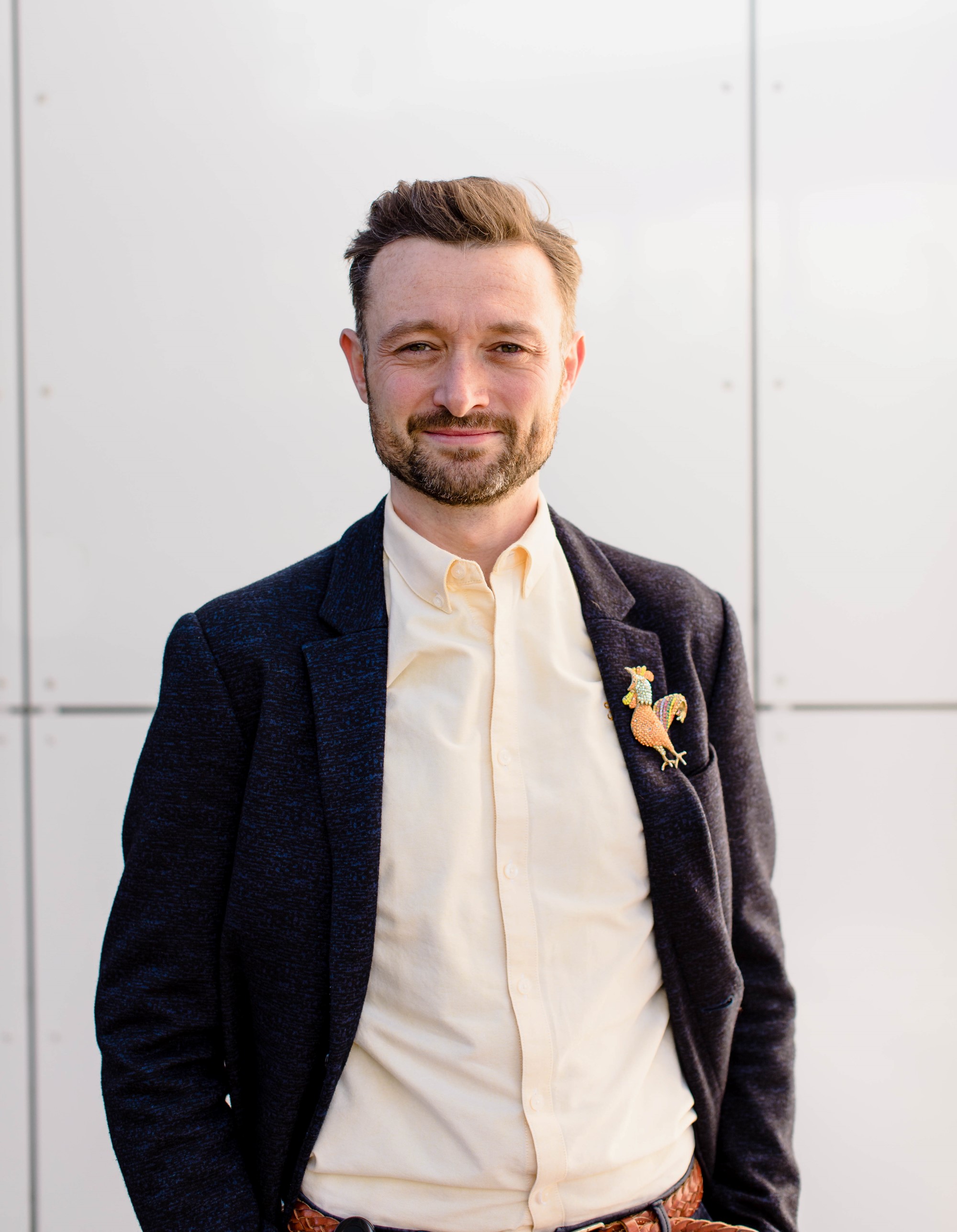 Craig Jones (Deputy Director: Business Incubation)
Credit: Innovation & Collaboration Centre
---
What has been your favourite moment working with the ICC?
There are a lot of great moments to look back on at the ICC. The establishment of a regional incubation program for South Australia, supporting almost 20 innovative businesses from the Limestone Coast to the Flinders Ranges, is one that really stands out for me.
What do you love most about working with startups?
One of the great things about working with startups is being a part of their journey. There are up and downs in all entrepreneurial ventures, and being able to provide support along the way is incredibly rewarding.
What's one of your biggest work pet peeves?
Managing a co-working space is a lot of fun, but it can also bring out the 'inner-child' when it comes to kitchen duties. The dishes won't wash themselves, folks!
What do you hope to bring to the ICC as Deputy Director?
I've always placed people at the front of my focus. Whether that's staff, startups or stakeholders, understanding people and how to develop valuable relationships is incredibly important. I hope that I can bring that experience to the ICC team and our startups.
What is the biggest mistake you think an entrepreneur can make?
I think entrepreneurs can, quite understandably, be laser-focussed on their business, but this can be an impediment to success if it becomes all-consuming. If an entrepreneur can step back, see the wider picture and engage with things beyond their business, they'll often find support, customers and ideas in places they weren't looking.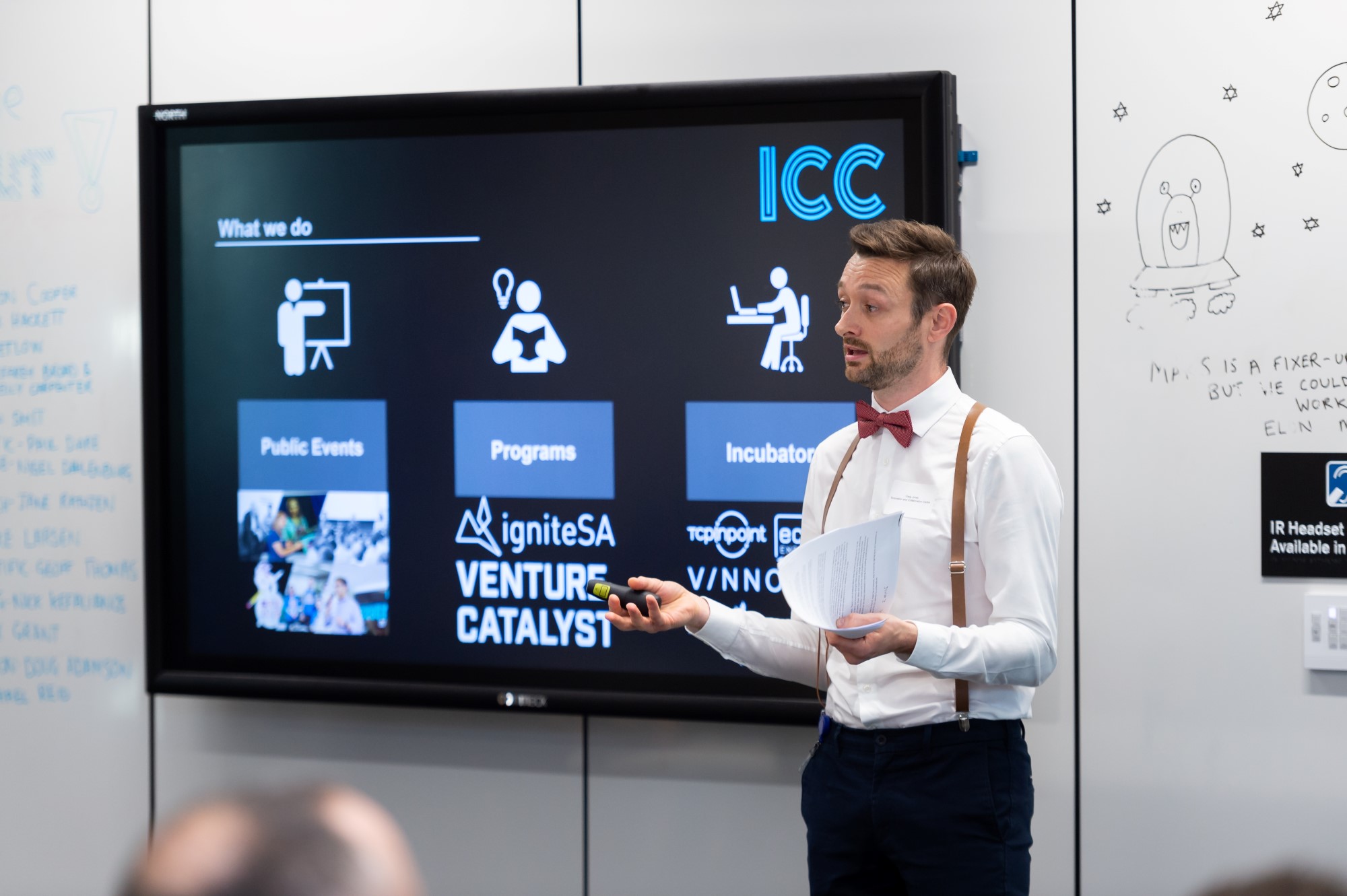 Craig Jones during the 2018 SCOUT event.
Credit: Innovation & Collaboration Centre
---
What do you see as the biggest benefit an incubation and accelerator program offer startups?
There are the obvious benefits that programmatic support can offer from coaching and workshops to industry mentors. I think the less tangible benefit comes from the communities and networks that develop. I was recently able to spend a few weeks travelling India with seven space startups, and this trip really reinforced my thoughts. The founders consistently provided professional, moral and emotional support to each other, and have built great networks helping them to grow their businesses. This is where their superpowers lie!
Something interesting about you.
Something that might not be known about me is that I'm a pretty good crocheter. Along with the obvious benefit of being able to make everyone a scarf for their birthday (which they have to say they like since I made it by hand), it's a great creative outlet and a wonderfully mindful activity. Finding a creative pursuit can be a great way to use different parts of our brains, helping us to solve problems in new ways and increase our ability to focus. And if you produce something at the end, that's an added bonus!