We love it when our space startups collaborate! ResearchSat, part of our first Venture Catalyst Space cohort, has joined forces with one of our fourth cohort space startups Up&Up.
Both companies came together on the 12th of February to launch the Up&Up payload more than 30 kilometres into the sky, housing a GoPro, batteries and tracking equipment, as well as ResearchSat technology.
This all-important test allowed both companies to see if their cargo would survive the freezing temperatures of the stratosphere and achieve the desired mission goal.
For ResearchSat, the goal was to validate its bio payload systems to autonomously run microbiological experiments, especially the sensor suite of electronics and experimental hardware.
"The launch proved to our clients that our systems work, and we successfully captured data from the edge of space, start to finish," ResearchSat co-founder and CTO Jibin Jeffrey Dhanaraj said.
"We were able to send up two experiments housed in our bio payload, integrated inside Up&Up's own payload.
"Both experiments, one a yeast cell culture experiment and the second a drug delivery experiment, can now be replicated in a more advanced form for rocket launch missions.
"We will send up both experiments in a sub-orbital launch in October, where we can test what happens in a microgravity environment and collect valuable data for future drug delivery research."
Adelaide-based startup Up&Up, which will officially join the ICC space program in March, has been developing its own technology and payload for the past 2 months.
Up&Up is a marketing and advertiser startup with a niche venture: capturing product videos at the edge of space.
"Our first launch saw us send up a solar garden light from one of our clients," founder Austin Lovell said.  
"Of course, we used this launch to test our video equipment and systems."
"Our aim is to launch more products into the sky this year and capture breath-taking footage of these products hovering above the earth."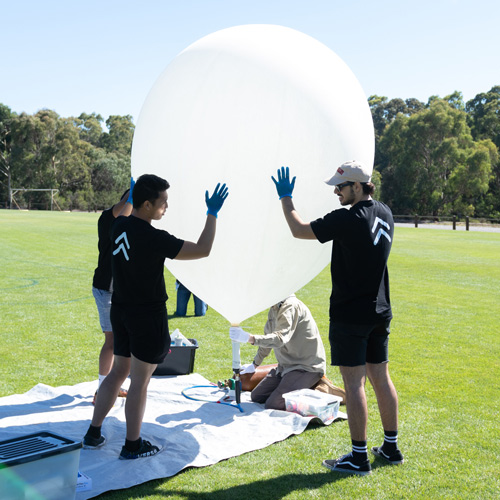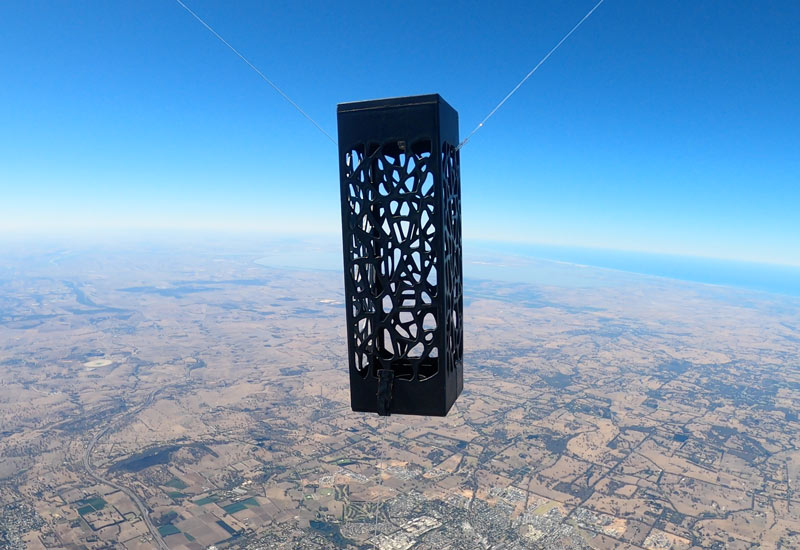 The launch started in Mount Barker and finished in Gawler, with all equipment landing safely.
Up&Up, along with 9 other space startups will begin the 2022 Venture Catalyst Space program next week, March 1st.
Up&Up have developed their next payload design, found their first paying client and will be launching another mission within the next three weeks.