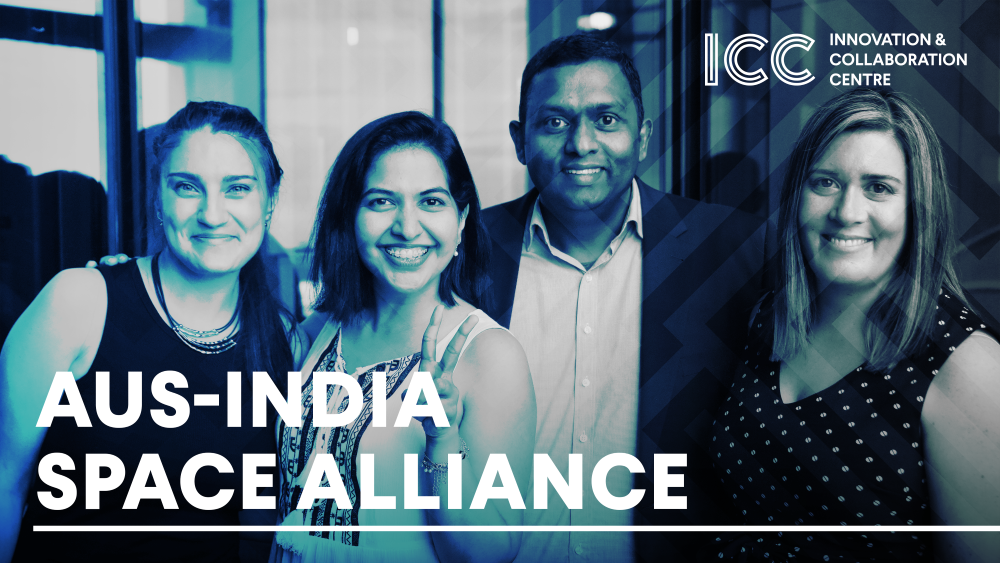 Attendees at the 2021 Venture Catalyst Space Graduation event.
---
The University of South Australia's startup incubator, the Innovation & Collaboration Centre (ICC), will share in $935,000 of funding from the Australia-India Council.
The funding will establish the Australia-India Space Alliance, a space startup and exchange trade program to connect deep technology space companies and their respective research, industry, and investment networks, to collaborate on critical technologies and fast-track market entry and investment.
The Alliance will encourage knowledge sharing and accelerate business in both countries. It will include six months of online networking events, a demonstration day and the opportunity to join a select group for a 10-day startup tour to India.
The ICC is home to the Venture Catalyst Space program, an internationally renowned startup accelerator program connecting global startups to Australia's space ecosystem. The program has received a high level of interest from Indian companies since its inception in 2018.
ICC Director Jasmine Vreugdenburg says the funding will provide further opportunities to strengthen the relationship with India and provide access to critical areas of emerging Australian technology.
"Over the last four years, our space accelerator program has attracted a lot of interest from Indian startup companies keen to access our program elements, including connections to the Australian space ecosystem," she says.
"This funding will allow more companies to contribute to the space economy and foster those critical international space ecosystem connections."
ResearchSat, an Adelaide-based Australian startup with Indian cofounders, has completed the Venture Catalyst Space program. Chief Technology Officer Jibin Jeffrey says he encourages other startups from India to apply for the new Alliance.
"We have found tremendous value as part of this community - especially in the connections to important players within the SA space ecosystem and the valuable feedback they provided - aiding us to develop our business and accelerating further," he says.
"I would greatly encourage startups from India to apply for this program.
"The timing, access to market and the available opportunities are ripe for mutually beneficial collaborations in various segments of the rapidly emerging and growing Australian space industry."
The Alliance is to be formally announced by the Australian Space Agency during the Bengaluru Space Expo in September.
Applications for the program are open via icc.unisa.edu.au/ausindia.
Media Contact:
Marketing & Communications Officer: Samantha Dawes
email: Samantha.Dawes@unisa.edu.au
mobile: 0457 289 282
The Australia-India Space Alliance is supported by the Australian Government through the Australia-India Council of the Department of Foreign Affairs and Trade.