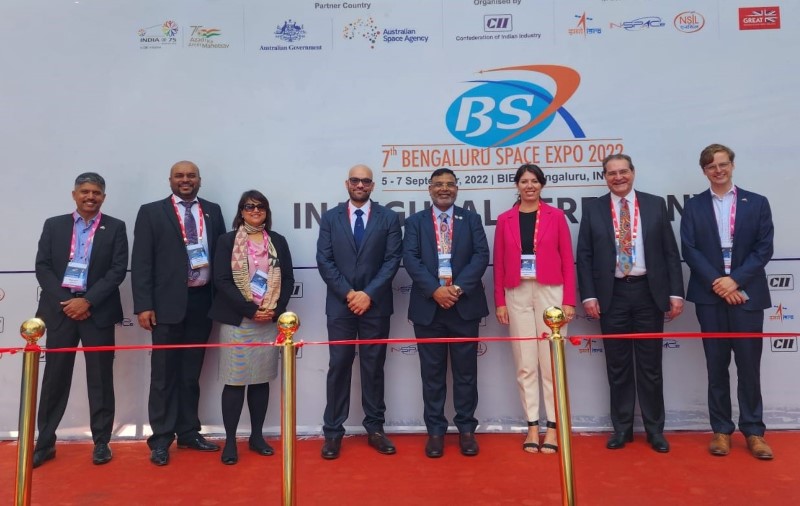 ICC Director Jasmine Vreugdenburg and some of the Australian space delegation.
---
Two UniSA space startups have signed a total of four Memorandum of Understandings (MOU) at the 7th Bengaluru Space Expo, which will focus on Australian launch capabilities, mining, defence and IOT missions.
The agreements have been formed with a Taiwanese University and three Indian space startups.
UniSA's startups, HEX20 and QL Space, are led by Indian-nationals, and both startups have participated in UniSA's globally recognised space startup accelerator, delivered by the Innovation & Collaboration Centre.
The MOU announcements:
HEX20 will build a 3U spacecraft for the National Central University Taiwan (NCU), with scheduled delivery in 2023 for an IOT mission.
The craft – formally referred to as the NX 3I 3U CubeSat -- will leverage architecture developed by an international consortium of space-focused universities, with the objective of gathering in-situ measurements of Earth's ionosphere.
HEX20 founder, Lloyd Jacob Lopez, says both South Australia and Taiwan have big roles to play in the success of the IOT mission.
"The NX-3I is one of the most cutting-edge 3U platforms with space heritage and a competitive price in the international market," he says.
"The spacecraft will be integrated at Hex20 facilities in Adelaide and controlled from NCU facilities in Taiwan.201D."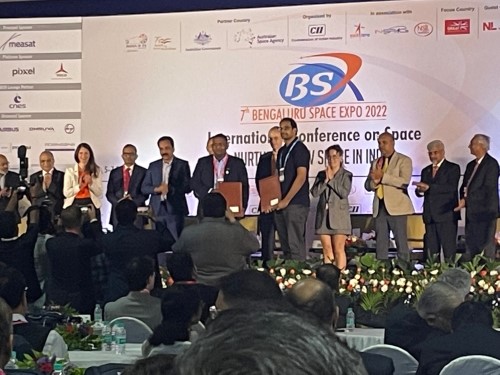 Hex20 with Skyroot.
---
Additionally, current Venture Catalyst Space program participant, QL Space, has announced its partnership with Chennai-based GalaxEye Space to develop a hybrid optic and radar payload, which is ready to test in the Australian market.
Founder Raj Gautam says the collaboration will advance QL Space's plans to develop a market-ready solution that reduces the environmental impact of mineral exploration.
"Currently, a significant proportion of exploratory drill holes don't yield results," he says.
"By developing the technology to allow for more targeted critical earth drilling exploration, we aim to reduce the number of negative drill holes, making the process more environmentally conducive and as well as reducing the load on capital and operational expenditure."
QL Space has also signed an MOU with intelligence company SatSure to support agriculture, mining and defence industries.
Both startup companies have also signed an agreement with space launch startup Skyroot.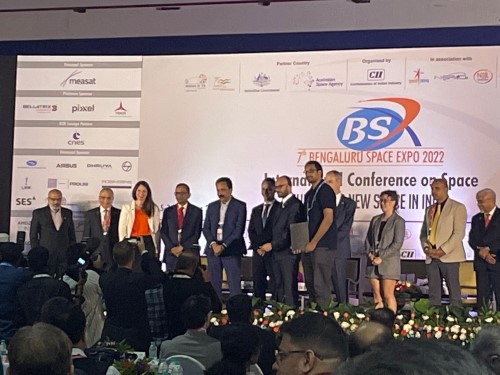 QL Space with Skyroot.
---
Director of UniSA's Innovation & Collaboration Centre (ICC), Jasmine Vreugdenburg, said the announcements were momentous achievements for both space startups.
"These announcements are a great example of the incredible work being done by our startups, and highlights the incredible growth that can be achieved when connected with the Australian space industry," she says.
Vreugdenburg will also announce UniSA's and ICC's new Australia-India Space Alliance – a space startup and exchange trade program that will connect deep technology space companies and respective research, industry, and investment networks.
"The alliance will increase international collaboration on critical technologies and fast-track market entry and investment," she says.
"We hope to connect more Indian and Australian space startups through the alliance and the Venture Catalyst Space program, when applications open at the beginning of October."