Passion never tasted better
November 03 2016
By Lauren Ferrone - Inside South Australia
Inventing a novel food idea and then pitching it to local bars and supermarkets isn't easy, but South Australian scientist Dr. Tom Avery may have just cracked it.
Together with wife Michelle and 20-year-old neighbour, Rhys Driver, Tom has devised a no-mess method to open passion fruits by freezing it below negative 30 degrees using liquid nitrogen or dry ice, and then simply "hitting it with a hammer" so the husk cracks open leaving the inside pulp in tact.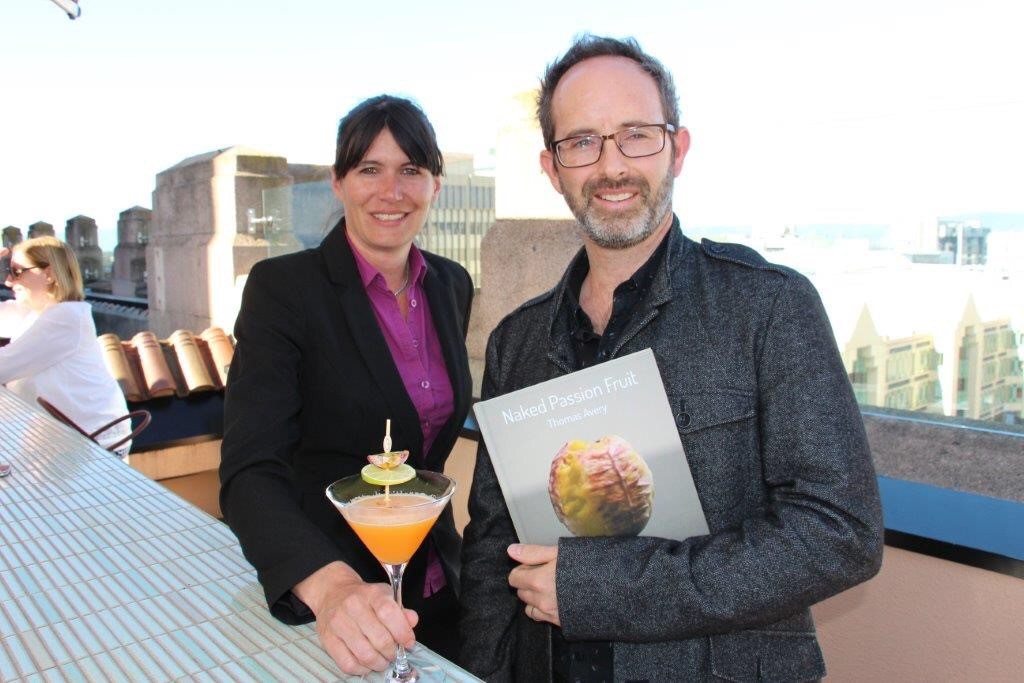 Dr. Tom Avery with Hennessy's bar manager, Emily
Now they're introducing their Naked Passion Fruit creation to Adelaide bars like King William's Mayfair Hotel's Hennessy, and have even discussed the concept with Coles and Woolworths.
"We met with the Mayfair yesterday (November 2) to trial it and show some of the ways they can experiment with it in their drinks," says Tom.
It's an experiment that not only tastes good, but may mean "big savings" for Adelaide's hospitality industry.
"When you purchase passion fruit you can only cut it in half to make two drinks. When frozen, you can slice it so then one passion fruit can be used for five drinks rather than two," says Tom.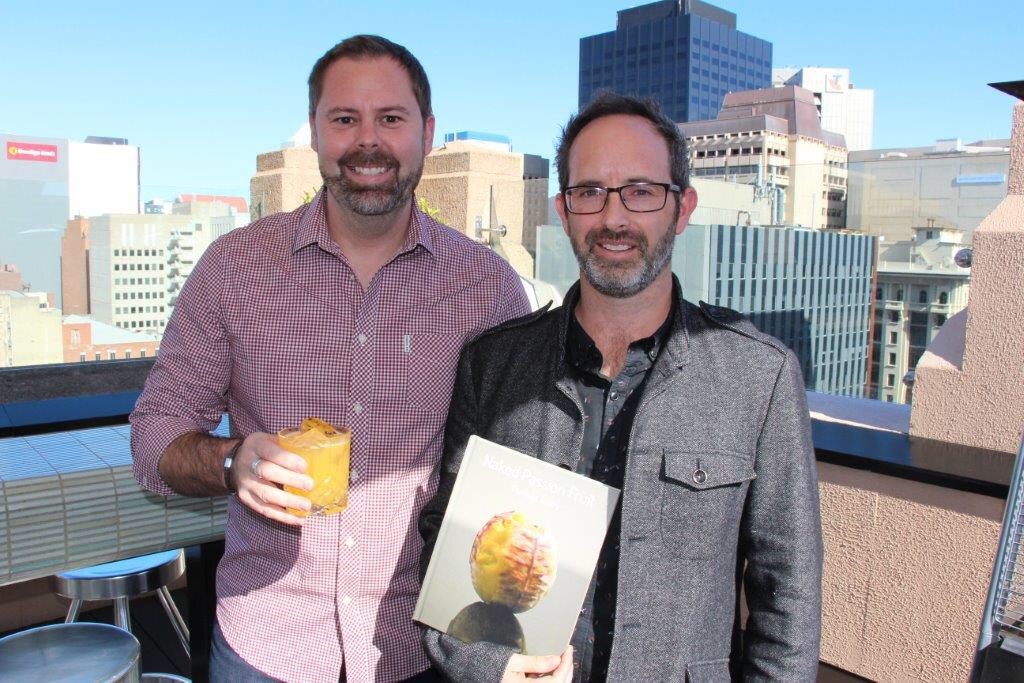 Tom with a Mayfair customer
There are a couple of directions Tom, Michelle and Rhys may consider taking Naked Passion Fruit.
"Either license it out to cafes, restaurants or bars like Hennessy where they pay an annual licensing fee to dry ice and shell the passion fruit to use in a lot of their drinks, or the other option is to engineer a machine that will automate the process so we don't have to individually crack each shell with a hammer," Tom says.
Naked Passion Fruit may even find a place on frozen shelves in major supermarkets.
"We have the IP in place to licence the technology and machine to in house production if the interest is there; buying the passion fruit, getting the dry ice and shelling and storing it in the freezer for the everyday person to buy a pack of Naked Passion Fruit," Tom says.
"If you can go to a supermarket and buy these frozen, not only is it more convenient by being already deshelled, but it would remove the variability in price because, when off season, passionfruit prices can skyrocket to $4 each," Rhys adds.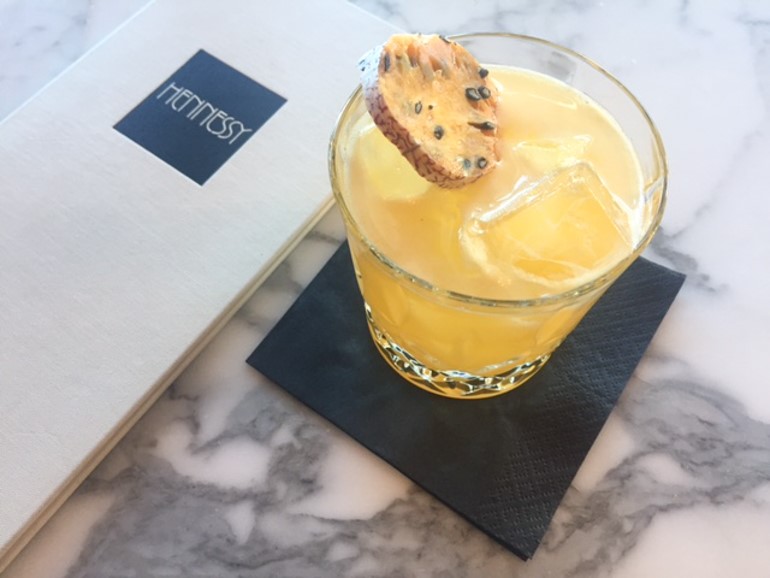 Tom says when you purchase passion fruit you can only cut it in half to make two drinks, but when frozen, you can slice and use it for five drinks
With a passion for experimenting with science, Tom laughs remembering the random moment he and Michelle came up with the idea.
"I was doing a Ph.D. in chemistry and had access to liquid nitrogen so we were just mucking around and I had a couple of passion fruits in my bag," he says.
"We froze one and hit it with a hammer, but we hadn't frozen it for long enough and it was runny like an egg; it smashed everywhere. We froze the next one for bit longer and just hit it and the husk just broke straight off and left the centred seeded mass just whole and sitting on the bench."
He says it took him a few years for the vision to come back to him and, before he knew it, he was in his yard banging away at more passion fruits. It was then when Rhys, who has been neighbours with the couple since he was seven years old, overheard the noise.
"I was at home and could hear some banging outside my house and curiosity got the better of me so I went outside and there my neighbour was hitting a passion fruit with a hammer," Rhys laughs.
With Tom and Michelle's interest and passion for science and Rhys' business studies at the University of South Australia, they're hoping it's a recipe for success.
They've applied for a $50,000 UniSA Venture Catalyst grant, which is run through a partnership with the university and State Government.
"We've passed the latest stage and submit our business plan tomorrow (November 4)," Rhys says.
"If successful, then we'll be pitching to a panel on November 28 and find out in December if we've been granted the money or not… it'll go towards engineering the machine," he adds.
While the passion fruit they use is grown in Australia, when the trio can't meet the supply demands at certain periods of the year, they import much of the fruit from Brazil.
They have now self-published a book titled Naked Passion Fruit (available in hardcopy and e-book) with 40 passion fruit recipes, including drinks and food such as deep fried passion fruit.