Startups TC Pinpoint and EcoJet Engineering share in $100,000 Venture Catalyst grants
June 7 2016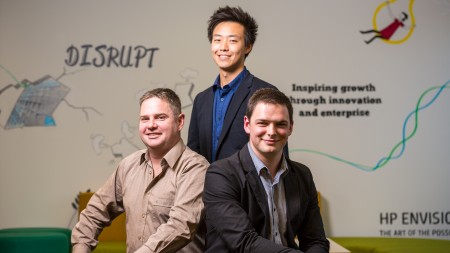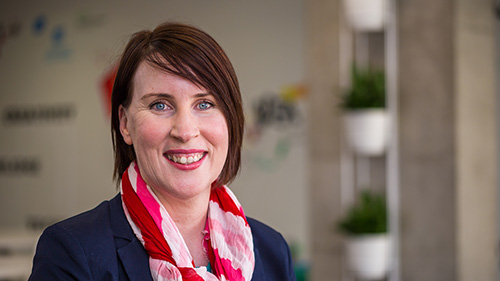 Two Adelaide start-up companies have each received $50,000 in seed funding from the University of South Australia's Venture Catalyst program to turn their knowledge and ideas into business opportunities.
TC Pinpoint and EcoJet Engineering have been awarded the funding through the program that is jointly funded by the South Australian Government.
Rachel Kidwell's TC Pinpoint is a cloud based software management tool for retail tenancies in shopping centres. TC Pinpoint brings all stakeholders involved in the process on to one platform in a streamlined, cost effective and time saving approach. The product is the only of its type in the market.
Alexander Wright, Warren Day, James Kim's start-up company EcoJet Engineering is realising the potential of an innovative micro gas turbine. They have devised a zero emissions power source, by redesigning the turbine to burn hydrogen gas. The turbine will be cheaper and cleaner to run than current competing micro gas turbines and other competing technologies.
Background
Venture Catalyst is a partnership between the State Government and UniSA, providing seed funding of up to $50,000 to university-based entrepreneurs.
The program encourages collaboration between UniSA students and industry to turn knowledge and ideas into business opportunities and to create start-ups for the commercialisation of products, services or processes.
The South Australian Government has provided UniSA with $450,000 over three years, with UniSA providing an additional $375,000.
Six start-up companies have been funded in the three-year life of the Venture Catalyst program.
UniSA Vice Chancellor Professor David Lloyd says the Venture Catalyst Awards are a highlight each year because they show just how education, industry and entrepreneurship connect.

"Both winners this year have shown that they are solutions-focused," Professor Lloyd said.

"If we can teach our students to be enterprising, to assess problems both large and small, and innovate to solve them, then I think we are doing what a university should do.

"What is so exciting about Venture Catalyst is that it provides funding, resources and supports to student ventures with no expectation of equity or ownership of the venture. Our only interest is in its success."
"We're very proud of this year's winners," he said.
Media Contact:
UniSA ICC Venture Catalyst
Jasmine Vreugdenburg 08 8302 0927
Jasmine.Vreugdenburg@unisa.edu.au