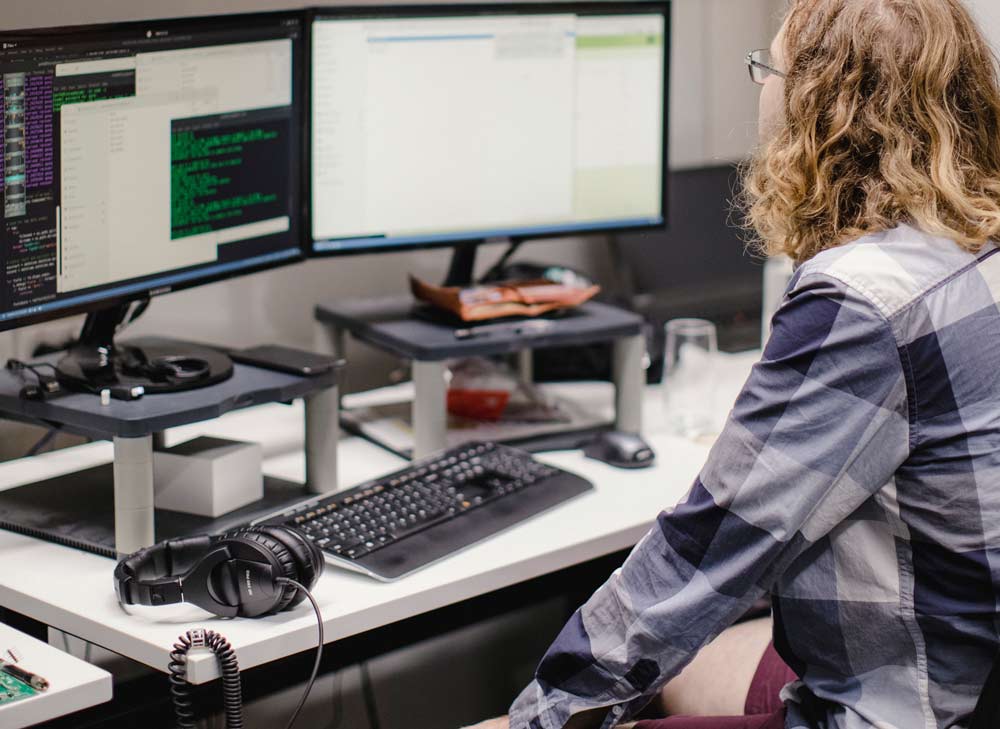 Innovation hub launches supporting founders to build global companies from the region
First regional companies accepted into the Venture Catalyst program
Venture Catalyst set to be a game changer for regional startups.
Whyalla, 20 August 2019 – After months of work and preparation, dignitaries, stakeholders and community members will officially launch the new Innovation & Collaboration Centre (ICC) at UniSA Whyalla on August 21 after receiving funding from the Australian Government; and support from the Government of South Australia and the Whyalla City Council.
The ICC Whyalla will create a dynamic pathway for innovative startups to reach their global capacity by providing educational programs, expert mentors and fast gigabit network speeds to set them on a path to success.
The ICC also today announces that two startups will take part in its inaugural Venture Catalyst program at the Whyalla centre.
A leader in business growth and acceleration, the ICC's Venture Catalyst program is a tailored, six-month incubator program aims to develop and grow the innovative ideas of selected startup companies.
The program supports early stage founders to plan and successfully build an investment-ready business.
Startup True Algae and local startup founder Matthew Wauchope, were selected to participate in the program with each receiving funding, access to training and workshops, one-on-one mentorship, a modern co-working space and cutting-edge technical resources and tools.
They will work with global industry expert advisors, including ICC Entrepreneur in Residence Kirk Drage (and his company LeapSheep), an industry expert who spent time in Silicon Valley developing artificial intelligence products and spent 12 years at Microsoft in roles such as Head of Entrepreneurship and Venture Capital Relations for Asia Pacific.
UniSA ICC Associate Director Jasmine Vreugdenburg says running their highly coveted Venture Catalyst program from the Whyalla campus offers regional businesses extraordinary opportunities for growth.
"South Australia's startup community is rich and varied, with many innovative and creative startups located outside of metro areas It's so important to also provide funding and expertise to regionally based startups, and we're so excited to bring our Venture Catalyst program to Whyalla."
The Venture Catalyst program will deliver high calibre support to the two companies selected, focusing on enhancing their global competitiveness and rapidly accelerating exceptional ideas or projects on the world stage.
"Both companies are cutting edge ideas with a strong focus on bettering the environment. We're very much looking forward to working with them and helping them take their business to the next level," Vreugdenburg says.
The program is open to startups located in Whyalla with applications accepted by the 15th of every month via icc.unisa.edu.au.
Geoff Rayson from True Algae, says his company is thrilled to be joining the ICC's Venture Catalyst program.
"We're so passionate about further developing our microalgae product, which can deliver huge benefits to farmers, while also being safer for the environment. Our hope is that by completing the ICC's incubator program, we'll see True Algae in farms all over Australia, and potentially the world."
Wauchope says the opportunity for one-on-one mentorship will be invaluable.
"In the current climate, there's such a strong focus on renewable businesses and other streams so there's never been a better time to take the concepts to the next level. I'm incredibly excited to have been chosen to take part in the first incubator program in Whyalla and can't wait to see what the next six months brings."
The new centre will also host a weekend-long global competition (Techstars Startup Weekend) for students, entrepreneurs, ideas people and anyone interested in the innovation ecosystem, on September 6-8 sponsored by local companies OZ Minerals and Max Cranes. Community members looking for feedback for an idea, help to find a team or interested in the startup ecosystem are encouraged to attend the information event on Thursday 22/8.
Find out more about ICC Whyalla at https://icc.unisa.edu.au/whyalla/.
ICC, Associate Director Jasmine Vreugdenburg and Entrepreneur in Residence, Terry Gold are available for interview in Whyalla. Please contact Georgia Minarelli.
About UniSA's Innovation & Collaboration Centre (ICC)
Established in 2015, the Innovation & Collaboration Centre (ICC) is a strategic partnership between the University of South Australia, the South Australian Government and DXC Technology to support technology-based incubation and business growth in South Australia.
Enabled by world-class tech resources and tools, the Centre supports enterprises from idea generation to growth and expansion stages. The ICC also gives access to a wide range of expertise in a multidisciplinary environment, backed by industry-focused education and training to develop founders and grow businesses.
Media Contact: Georgia Minarelli email: georgia.minarelli@unisa.edu.au mobile: 0413 314 726