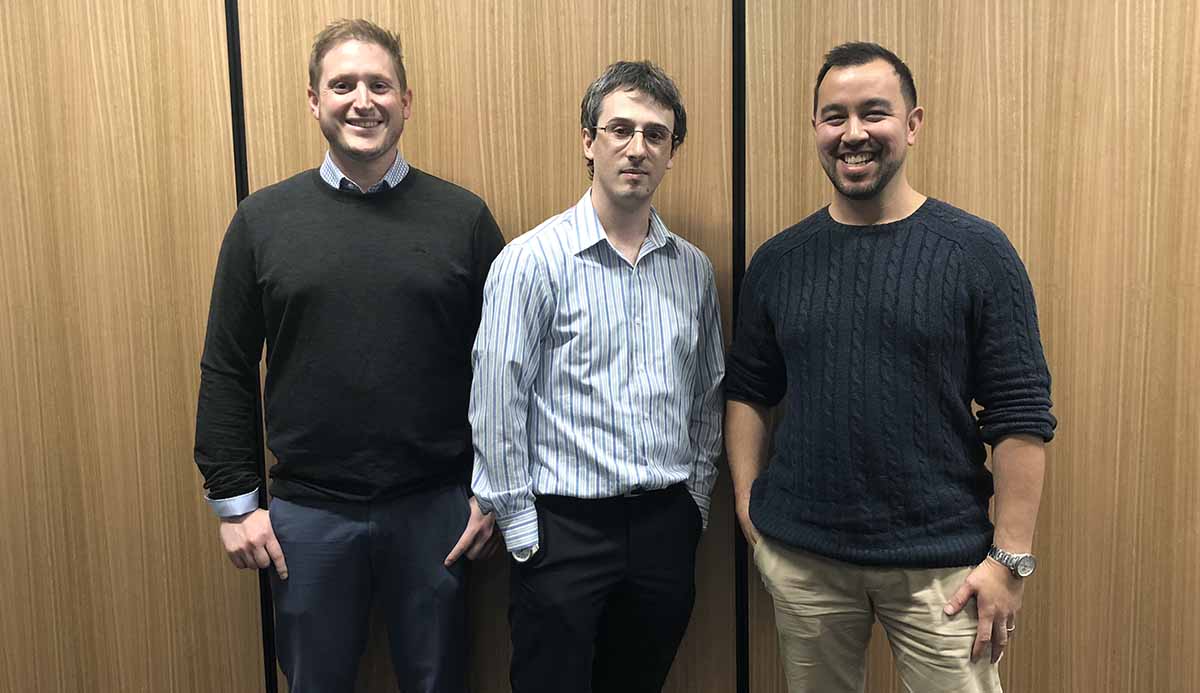 Obvrse, 2018 winning team
---
Students, tech-stars and budding entrepreneurs in Adelaide who are keen to flex their creative muscles could be in the running to win $25,000 thanks to a UniSA competition, the Retail Game-Changer Challenge.
The Retail Game-Changer Challenge, backed by UniSA graduate Shaun Bonétt, the CEO of commercial property company Precision Group, gives local entrepreneurs the chance to revolutionise the shopping experience for consumers.
Participants are asked to design a concept and prototype for a shopping centre information system that helps to bridge the divide between digital and brick-and-mortar retailers.
The winning team will receive $25,000, and more importantly, the chance to discuss the opportunities that arise from the winning team's technology with Precision Group.
Founded by UniSA graduate Shaun Bonétt in 1994, just two years after graduation, Precision Group owns major shopping precincts, high profile and historical commercial sites and hotels across Australia and New Zealand, including the Adelaide Central Plaza.
"Retail stores cannot compete with the internet giants on their terms," says Mr Bonétt.
"Many retailers and shopping centres around the world are dying because they aren't connecting with people anymore. People crave service, they want every trip to a store to be an 'experience,' and they have a preference towards loyalty.
"A physical experience enhanced by virtual components will beat a virtual experience enhanced by physical sensations any time of the week. If you create an experience that satisfies people's needs, prioritising human interactions over everything else, then they will keep coming back.
"Our goal is to build an infrastructure that cultivates a seamless digital integration between the two key stakeholders, customers and retailers."
The aim of the Challenge is to build a system that improves the customer shopping experience and allows retailers to engage more with shoppers.
"We need participants to be truly creative with what information is gathered, what insights can be mined and what services to the customers and tenants can be provided," says Associate Professor Stewart Von Itzstein, Challenge panel member and UniSA's Associate Head: Academic Programs, School of Information Technology and Mathematical Sciences.
"We encourage all South Australians to think 'outside the box' – what would entice you to shop in-store over online?
"You might be a creative engineer, data scientist, business entrepreneur, marketing guru or analyst, or a team with innovative geniuses from each of these areas."
"The chance to discuss your innovative concept with one of Australia's leading business professionals is such an incredible and rare opportunity," Prof Von Itzstein says.
James Walsh, Co-Founder of Obvrse says his team won the 2018 competition after proposing using augmented reality to dynamically incentivise users' presence and exploration of shopping centres.
"Our Christmas promotion allowed users to explore the shopping centre to find custom signage to allow them to open VR presents that ranged from free coffees, jewellery and gift vouchers.
"Following our win we worked closely with Precision and their providers to deliver an AR experience for the Christmas season," he says.
"This competition is a great opportunity to think outside the box and work with people from industry with real points of pain."
The competition is created and supported by Precision Group and managed by the University of South Australia. Teams of up to six individuals from all backgrounds are welcome to pitch their concepts, as long as at least one group member is a student currently enrolled in tertiary study in South Australia.
Key dates:
Monday 18 March – team registrations open
Tuesday 2 April – Information Session
Friday 3 May, 5pm – deadline for submitting applications
Monday 13 May – finalists announced
Thursday 11 June, 1-5pm – Competition takes place