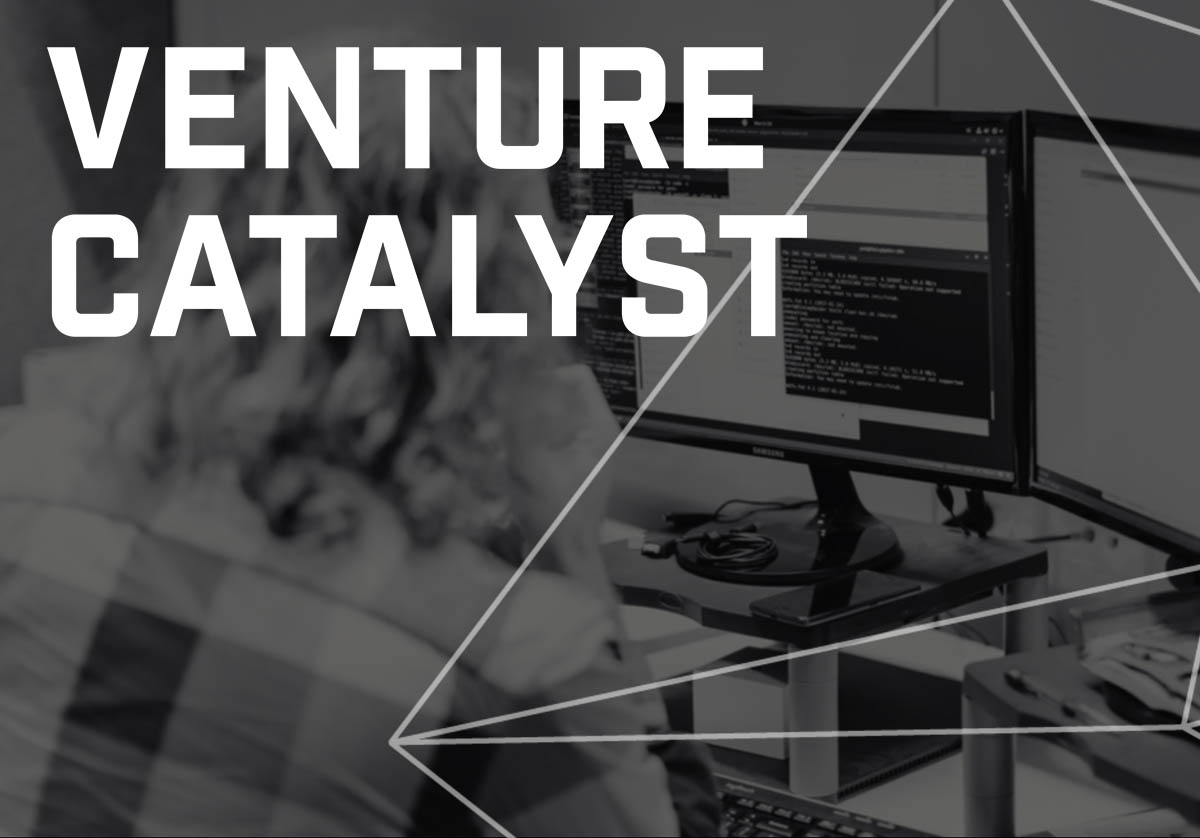 Venture Catalyst is now open for applications.
---
The Innovation & Collaboration Centre's (ICC) Venture Catalyst program is now open for applications for innovative ideas from any industry.
The ICC's flagship program has seen a significant restructure since it was first launched in 2014 as a partnership between the State Government and UniSA to support student led ventures that would benefit from South Australia's economic development.
The new program hopes to support a larger cohort of would-be-founders to the process of launching a global startup in Adelaide.
Those applying will need to have at least one team member that is a student, staff member or alumni of the University of South Australia.
Up to 10 companies will be accepted into the competitive six-month program which is similar to the Venture Catalyst Space program, but open to any industry.
The new model sees subject matter global experts educate founders on the process of starting a global company as well as one-one-one mentoring, workshops and office space in the ICC.
ICC Director Jasmine Vreugdenburg says the program is for a range of applicants including entrepreneurs, founders or early career researchers.
"We encourage early career researchers with potential commercial projects that are early stage, to apply for the program to find out what it takes to be a CEO of a startup," she says.
"The program can be undertaken alongside research to enable researchers to understand the process of taking an idea to market.
"UniSA is supporting our students, alumni and staff to take ideas and turn them into a commercial enterprise."
The program is delivered by the ICC together with ICC Entrepreneur in Residence Kirk Drage and his company LeapSheep.
After 12 years at Microsoft in roles such as Head of Entrepreneurship and Venture Capital Relations for Asia Pacific (based in Singapore), Drage spent time in Silicon Valley developing Artificial Intelligence products and services before returning home to Adelaide in 2015, passionate about supporting committed entrepreneurs.
Although the program has a technology focus, applications from any industry will be considered. The program will be offered at both the ICC Adelaide and the ICC in Whyalla. Whyalla applications are exempt from needing to be connected to UniSA to qualify.
Applications will be taken on a rolling basis and need to be in by the 15th of each month via icc.unisa.edu.au/programs/venture-catalyst.
Background information
Venture Catalyst has supported a total of 17 companies since its inception including the last cohort of space companies through Venture Catalyst Space.
Analytix Software
Jemsoft
Maatsuuyker
My Evidence
Studio Buddy
TC Pinpoint
Venture Catalyst Space companies
ResearchSat
Safety from Space
Wright Technologies
Media contact: Georgia Minarelli email: Georgia.Minarelli@unisa.edu.au mobile: 0413 314 726