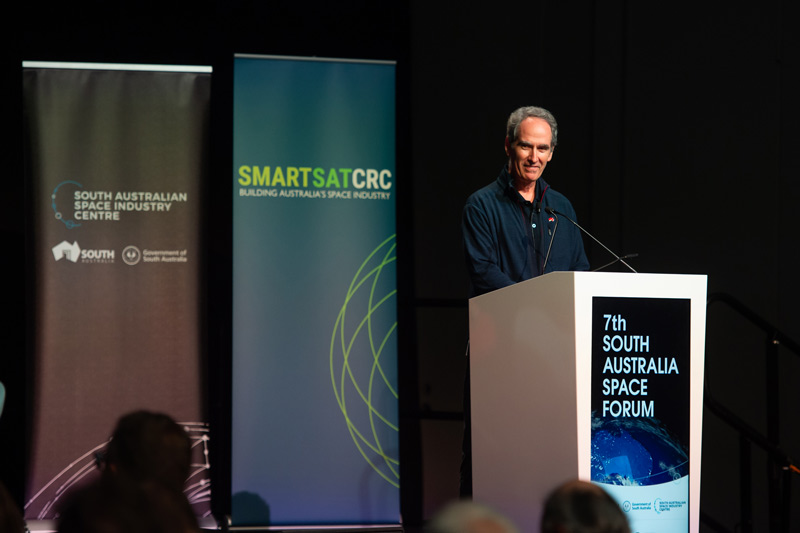 Terry Gold joins the ICC as the second Entrepreneur in Residence.
---
The Innovation & Collaboration Centre (ICC) at UniSA has today announced the appointment of Terry Gold as their second Entrepreneur in Residence to support local startups.
An entrepreneur and mentor, Gold was the Managing Director of Techstars Adelaide, the first Techstars Accelerator in Australia and South East Asia.
He moved to Adelaide in 2016 from Boulder, Colorado to be the Growth Entrepreneur in Residence at the University's Australian Centre for Business Growth. Co-founder of Gold Systems, the software company that created speech recognition applications to improve customer service, Gold has earned several awards for his entrepreneurial prowess.
He says starting a company can be a lonely business and hopes to help support early-stage founders.
"I was once a young entrepreneur myself and I know how much it helped to be able to talk to people with the experience of starting and growing a company," Gold says.
"If I can play even a small role in the development of a vibrant start up ecosystem in South Australia I will be delighted. With a new focus on space and defence technologies there is enormous potential for growth so it is the perfect time to be here.
"I'm keen to share the lessons I've learned, it might save a few people from making the same mistakes I made as a first-time entrepreneur."
Excited about the Adelaide startup ecosystem and its new focus, Gold says he wants to support what is a "welcoming, inclusive and open" community in SA and give back through mentoring and investment.
"This is a wonderful place to live and it will continue to attract new people to be a part of this community, whether they are young people who find they don't have to leave the area to get a job, or people from around the world who discover that this is a great place to build a startup and a life," he says.
Director of the ICC, Jasmine Vreugdenburg says Terry Gold was the perfect choice to join the ICC community as Entrepreneur in Residence.
"Terry has already given so much of his time supporting founders in the ICC as well as other parts of the South Australian ecosystem during his time in Adelaide that it just made sense for us to acknowledge his contributions with this appointment," she says.
"With his global connections and experience both as an entrepreneur and running a program for startups, Terry will ensure ICC startups can establish themselves both here and overseas, which is crucial for being a global company."
Terry Gold joins Kirk Drage as the ICC's second Entrepreneur in Residence from 20 May.
Twitter: @gtgold
Media contact: Georgia Minarelli
email Georgia.Minarelli@unisa.edu.au
mobile: 0413 314 726