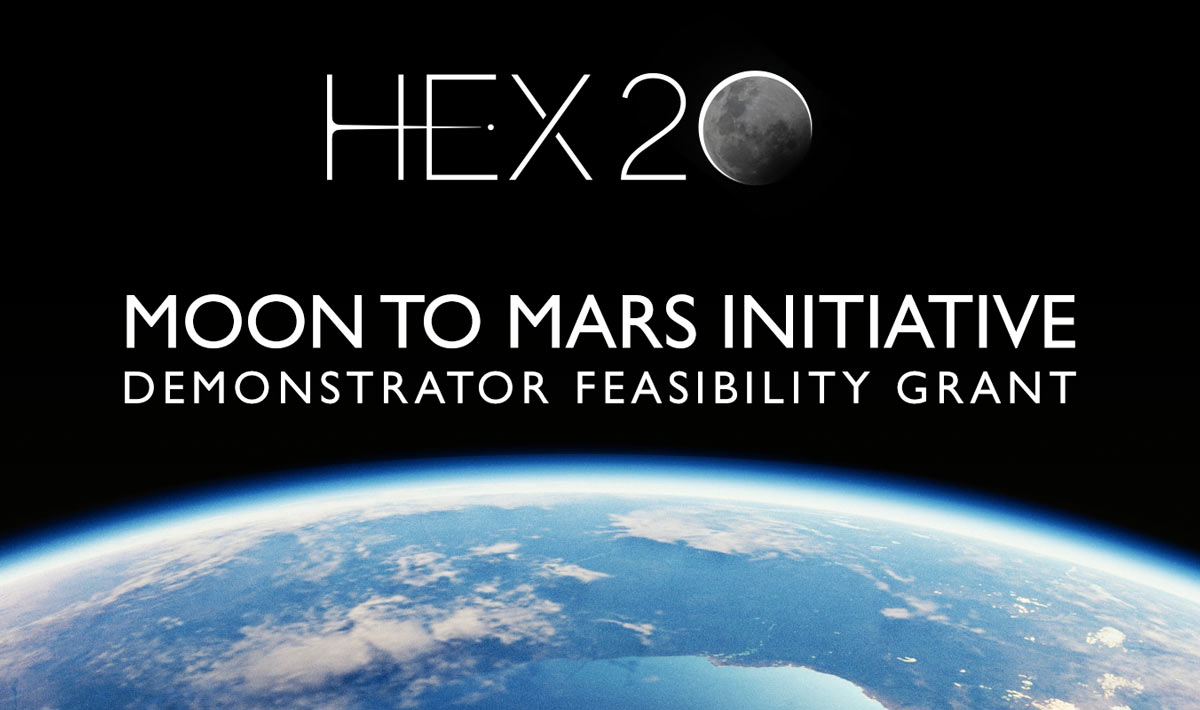 Image courtesy of Hex20.
---
Hex20, a technology company aiming to provide products, systems and services to small satellite systems, has been selected for the Moon to Mars Initiative Demonstrator Feasibility Grant by the Australian Space Agency.
Hex20 is among a group of nine remarkable startups that make the 2021 Venture Catalyst Space cohort delivered by the Innovation & Collaboration Centre, supported by the South Australian Space Industry Centre and the Government of South Australia, which supports founders, entrepreneurs and startups, to develop and grow innovative or disruptive ideas in the space sector.
"This grant will help HEX20 develop new technologies and grow local talent in South Australia for future Lunar and Mars missions," says Hex20 Chief Executive Officer, Lloyd Lopez.
Hex20 is part of the consortium that will investigate a conceptual design of the 2Qb mission that includes the design of the two CubeSats, Inter-Spacecraft Omnidirectional Optical Communicators (ISOC) and an Optical Ground Station (OGT).
The study will assist in formulating plans and developing novel scientific instrumentation for earth observation, lunar and martin applications. The developed instrumentation will have potential in civil, commercial and military space applications.
For more information about the grant and its recipients, please refer to business.gov.au.
About Hex20
Hex20 is a technology company aiming to provide Scalable Mission Critical platforms for Defence & Space.
Historically these platforms are large, expensive, and not agile. Hex20 aims to deliver machine learning based solutions to these subsystems to improve performance and make space missions more accessible. With the proposed establishment of a lunar gateway, there is ample scope for more SmallSat based constellations and swarm missions to the cis-lunar space and beyond.