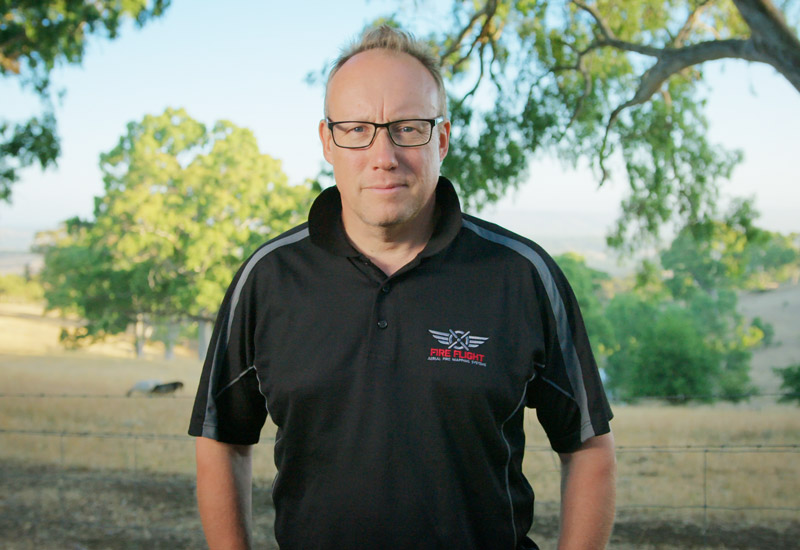 Dr Paul Dare from FireFlight Technologies will feature on Advancing Australia Saturday 5 June on Channel 10.
---
Australia. The lucky country. One with a history of hundreds of years of devasting fires that have shaped our people, our land, and our lives.
Tune in this weekend as UniSA's Venture Catalyst Space startup, FireFlight Technologies, tells their story to the nation as they are featured on Advancing Australia, a landmark television event hosted by Guy Pearce and watchable on Saturday, 5 June at 6pm AEST on Channel 10 and 10 play.
Each episode of the show tells the story of innovators who are generating change and inspiring others to do the same. This episode details the technology being developed by FireFlight with support from the UniSA's Venture Catalyst Space program to better detect fires and map their paths, along with hearing from the Country Fire Service.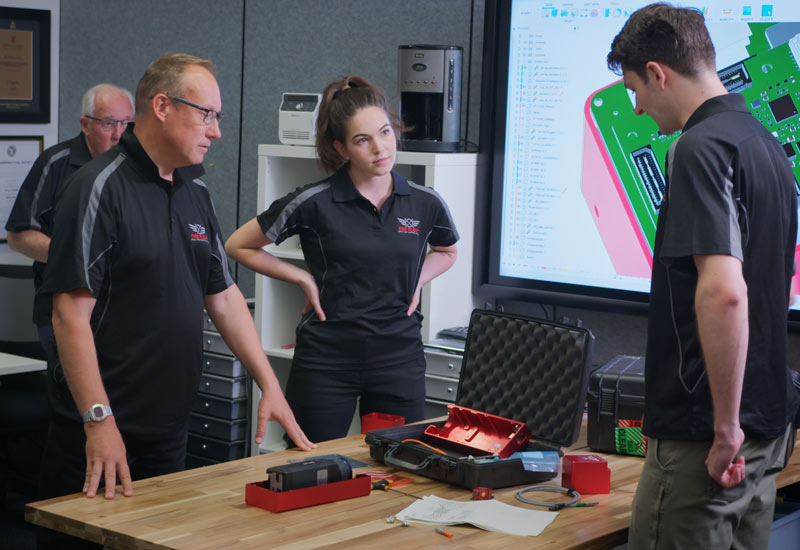 FireFlight joined the Venture Catalyst Space program in 2019 where they operate out of the Innovation & Collaboration Centre.
---
The FireFlight system creates accurate maps of wildfires and delivers those maps in real time to users on the ground. The goal of FireFlight is to save lives, property and the environment, by providing users with accurate and up-to-date fire intelligence. This information can be used to protect properties, plan firefighting activities, and deploy resources efficiently.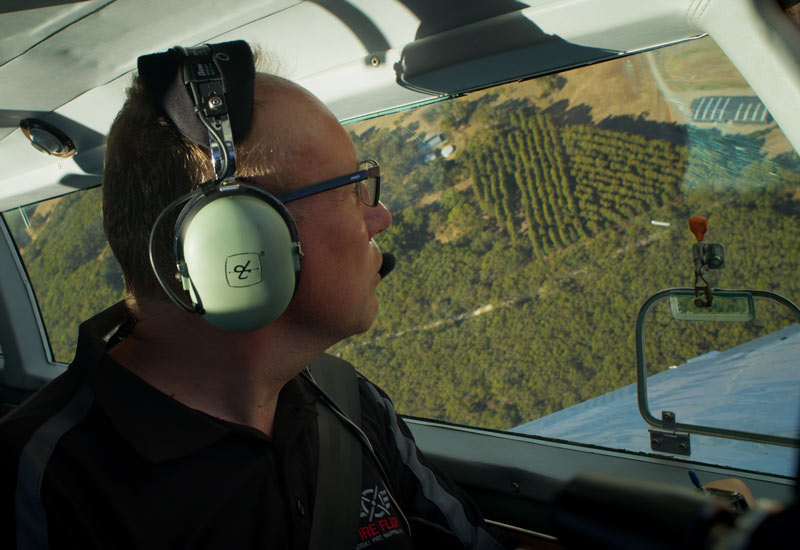 Dr Paul Dare is an airborne imaging specialist, commercial pilot and ex-firefighter.
---
The FireFlight system is built around thermal imaging and GPS technologies. The system uses thermal sensors (mounted on manned aircraft) to detect the wildfires, and the GPS to calculate the precise location of those fires. Software onboard the aircraft converts the images to maps, and relays those maps to users on the ground instantly.
FireFlight Technologies was founded in Adelaide in 2019 by Dr Paul Dare (airborne imaging specialist, commercial pilot and ex-firefighter) with the assistance of two colleagues, hardware engineer Greg Davill and software engineer, Dr Simon Cronk.